Company Profile
Brinor International Shipping & Forwarding Ltd is a freight company which provides resources and expertise in domestic and international road haulage, warehousing and distribution, Customs clearance and Deep Sea Exports and Imports.
Brinor International Shipping & Forwarding Ltd was founded in 1979 by Manfred Bahr and remains an independent and privately owned company with stability and a sustained record of growth. The Brinor group has expanded from its original roots in European driver accompanied trailer operations into a diverse company, with many services to provide a complete supply chain solution for each individual customer.
International Road Haulage through Europe
Brinor started out providing a trailer service between the U.K. and Germany. Since its inception the company has consolidated its position within the broader European market by applying and adapting its experience gradually and steadily to other areas.
Our services now incorporate part load and full load operations to and from all European countries, extending beyond our original German core to embrace the Mediterranean south, Scandinavian north and the rapidly developing eastern Europe.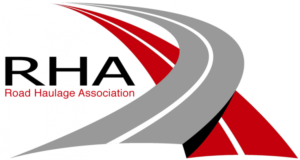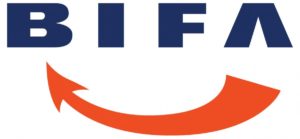 UK Transport & Distribution

At Brinor we offer complete and comprehensive UK Transport & Distribution coverage and we pride ourselves on providing a high level of customer service including time sensitive accuracy of deliveries.
Our principal services are:
24 hours shunting service from port of Felixstowe and London Gateway.
Own modern dedicated fleet ranging from skeletal sliders to curtain-siders & low loaders deliveries throughout the UK with satnav tracking.
Same day and next day service.
Extensive ADR hazardous trained drivers.
We also offer abnormal, out of gauge and project moves


Warehousing

Brinor Warehousing & Distribution was established in Ipswich in 1994. We are full members of UKWA, RHA and BIFA and in 2016 we became an authorised AEO.
In 2019 we moved to our 105,000 sq ft (9,755 sq.m) facility at the Port of Felixstowe, Britain's premier port. So we are perfectly situated to assist with import or export cargos and with our own fleet of vehicles we are able to collect and return containers in bulk orders minimising quay rent and demurrage for customer that work in large volumes.
Consisting of 105,000sq.ft (9,755sq.m) of bonded and free circulation warehousing sitting on a 231,000sq ft (21,460 sq m) site, we are able to offer both short and long term storage depending on your needs
We are fully secure with intruder alarm, 24 hour on site CCTV and access to the estates 24 hour HD CCTV with registration recognition and security patrols.
Second to none is our materials handling equipment, ranging from a 1 tonne pallet truck to a 40 tonne counterbalance forklift truck and our container toplift with spreader for lifting abnormal & project cargo. Along with our extensive range of other lifting attachments to handle cargo such as bars, tubes, metal slabs, various types of drums, non-running cars, loose machinery, carpets and metal or laminate flat packs. Of course we also handle pallets, cases, bundles of plywood and timber ect.
We pride ourselves on our customer service and our extensively experienced & trained staff are available to assist you with any enquiry.
Brinor "One Step Ahead Of The Game"
Overseas Shipping
Our experienced staff can offer Full & Part Load Container Service Worldwide. Their knowledge can match your shipping requirements with the best services & prices that are being offered. From Small LCL shipments to Large Project Forwarding our team can find a solution to your…

Air Freight
With our Airfreight Services we can offer worldwide consolidations twice a week. In addition we can handle specialist contracts ranging from small parcels to full aircraft charter. Should you wish to contact us regarding these or any other rate enquiry please feel free to email…
Sales
Trained and experienced in all aspects of international and domestic logistics, the multilingual Sales Team will respond to your enquiry with viable, cost effective and appropriate suggestions. Whether you have a major project to manage involving many facets of the transport industry or just require…
LOCAL
Brinor is a medium sized company which is big enough to cope, but small enough to care. Our account managers are… well… accountable! You will have a person or team at the end of the phone who will take the trouble to understand what you want and to fulfil your requests – and they'll even let you know when your goods have arrived up the road, or in Timbuktu!
WORLDWIDE
If you want your goods somewhere other than Timbuktu, then that's OK too! Although many staff are multilingual, it's not quite the same as having someone on site is it? So Brinor has developed relationships with agents all over the world to help out when local knowledge is required! Our friends can be your friends – it's a bit like cleaning up your Facebook account – we've done the work and decided who is worth knowing. Just think of the time and hassle that could save you!
AND BEYOND!
Just like you can use your mobile phone to check out the weather in another country you can use the benefits of the satellite tracking on our trucks to locate the exact whereabouts of your cargo. Our IT team has developed software so you can check when your goods are in, out, or shaking it about! Although we haven't managed to deliver to the moon… yet!
Brinor International Shipping & Forwarding Ltd
Brinor International Shipping & Forwarding Ltd
Brinor House, Levington Park, Bridge Road
Levington
Suffolk, IP10 0NE
United Kingdom
Tel : 44(0)1473 655800
Brinor Warehousing & Distribution Ltd
Brinor Warehousing & Distribution Ltd
Walton Avenue
Felixstowe, Suffolk IP11 3HE, United Kingdom
Tel : 44(0)1394 447677